Discussing the Topics of Your EPA 608 Certification Exam – Part 1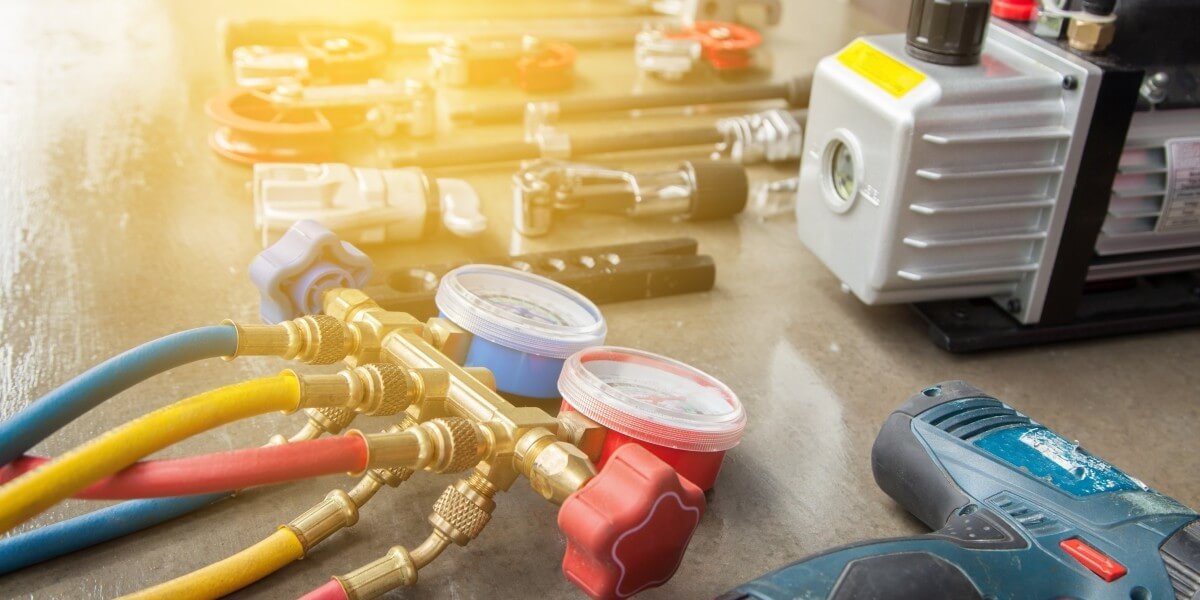 As a technician who works with refrigerants, you are required to have your EPA certification to prove you can safely and effectively handle, recover, recycle, and ship refrigerants. HVAC technicians must be certified under the Environmental Protection Agency's Section 608 of the Clean Air Act. This process includes certification testing in four different sections, with the core section being required for all refrigerant systems. This process consists of 25 questions for each section. Before you get started, it can help to understand what each certification type entails, as well as the test content to focus on.
Mainstream Engineering Corporation and EPATest.com are here to help technicians earn their EPA certifications, providing online resources and proctoring to help professionals build their careers and provide better services.
Today, we'll begin to highlight the subjects covered on the EPA 608 certification exam. Keep reading to learn more, and browse our certifications to start your testing process.
Core Education
Regardless of the level of training or type of EPA certification, technicians must have a core knowledge of refrigerants and their safe practices, as well as their hazards for the environment when not handled properly.
Environmental Concerns
Ozone Depletion
In addition to learning about the earth's atmosphere, you also need to know about our planet's ozone layer and how its unstable oxygen makeup allows for easy interaction with hydrogen, nitrogen, bromine, and our biggest focus — chlorine. 
Refrigerant Identification
Chlorofluorocarbon (CFC) and hydrochlorofluorocarbon (HCFC) are essential components in the use of refrigerants. CFCs have been found to have the highest ozone depletion potential, creating a strong need to monitor how these elements harm the stratosphere. HFCs consist of refrigerants that include hydrogen, chlorine, carbon, and fluorine. The addition of hydrogen increases the deterioration potential of HFCs, lowering their potential impact on the stratosphere.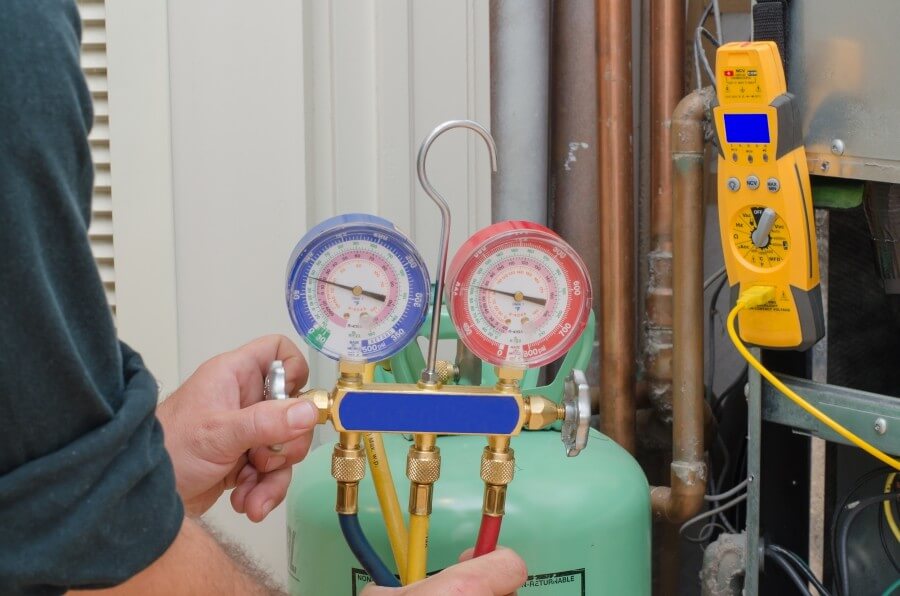 Health and Environmental Impact
Ozone depletion creates serious concerns for our planet, including its inhabitants. This process allows more ultraviolet (UV) rays to enter through the ozone layer, increasing the frequency of sun damage, which can lead to problems such as skin cancer. Extra UV penetration can also impact marine life, damaging fragile ecosystems. UV radiation can also damage crops, further impacting our planet.
The Role of CFCs and HCFCs in Our Ozone
Research has established a link between harmful materials found in refrigerants and the depletion of our ozone. This balance requires technicians to take a proactive, ethical approach in providing the right services while also minimizing their impact on the environment.
The Clean Air Act
Enacted in 1963, the original Clean Air Act laid the groundwork for cleaning up air pollution. In 1970, Congress passed an improved version to provide federal coverage across the country. Twenty years later, our government revised and expanded the Clean Air Act, giving the EPA the ability to implement and enforce regulations to reduce air pollution. This update provided a plan for phasing out many harmful chemicals, and provided the correct capturing method for effectively managing CFCs. The EPA enforces rules against improper venting of refrigerants, as well as maintaining standards for responsible handling. In 1992, the Montreal Protocol was held to phase out certain CFCs and HCFCs, as well as accelerate the timetable for more harmful materials. 
EPA 608 Regulations
This section of your EPA certification focuses on the identification of high- and low-pressure refrigerants, as well as the type of containment system used. This section also covers information such as recovery and recycling techniques, identification of equipment, rules concerning venting, selling of used refrigerant, the value of EPA 608 for buying refrigerants, proper disposal, and so on. Technicians need to understand the standards for reclaimed refrigerant, as well as how to safely manage refrigerant.
Are you ready to study for your EPA 608 exam? View our page for free study resources, and take your test online through Mainstream Engineering Corporation and EPATest.com when you're ready!

Substitute Refrigerants
Technicians need to rely on a list of approved refrigerants and blends if they want to change the behavior of their material. In many cases, refrigerants are blended to mimic behaviors similar to previous CFC or HCFC compounds. You must pay close attention because some substitutes and lubricants are not compatible with certain refrigerants.
Refrigeration Principles
EPA 608 certification also covers the different refrigerant states, as well as the major parts used with HVAC systems. With Mainstream Engineering's free study resources, you will learn how a vapor compression system operates, the different gauges used, and leak detection methods. This section covers best practices to help you comply with all EPA regulations.
The Three Rs
One phrase you hear a lot in the industry is recover, recycle, reclaim. In addition to sending used refrigerant to an EPA-approved facility for destruction, technicians have three options for how to handle refrigerant:
Recover and reuse

Recycle and reuse

Reclaim to like-new specifications
Recovery Techniques
The EPA requires technicians to maximize the recovery and recycling of refrigerants during the servicing of cooling systems. This section is important because it covers information such as the speed of recovery, as well as safety tips such as avoiding the mixture of refrigerants. Each type of refrigerant requires different procedures and equipment for proper recovery. You can rely on the temperature and pressure to identify your refrigerant.
Dehydration Evacuation
Most refrigeration systems operate at pressure above our normal atmospheric pressure, reducing the chances of air leaking in and causing concern. If air were allowed to enter the system, a complete dehydration would be needed to remove any trapped moisture.
General Safety
With proper precautions, working with refrigerants can be safe for both the technician and the environment. The core section of EPA 608 covers safety elements associated with exposure to refrigerants, proper personal protective equipment, proper cylinder use, and more. 
Shipping Procedures
Recovery tanks and containers can be used to store and ship refrigerants, but they must meet all Department of Transportation (DOT) standards to ensure the proper level of safety. This final section of the EPA 608 study guide covers proper shipping protocol, including proper shipping labels, cylinder loading, and more.
Take Your EPA 608 Test Online Today
Because the Type I Certification for EPA 608 is open-book, you can take your exam online right away to get started. Mainstream Engineering Corporation offers complete resources for those looking for EPA testing, including a free study guide. You can pay $24.95 today to take your test and get certified.
Next time, we'll continue this post by highlighting the three remaining types of technician certification. Browse our site for all our EPA certificate options, and browse our store for patches, wall certificates, and more. Have questions? Contact us online for assistance.