Discussing the Topics of Your EPA 608 Certification Exam – Part 2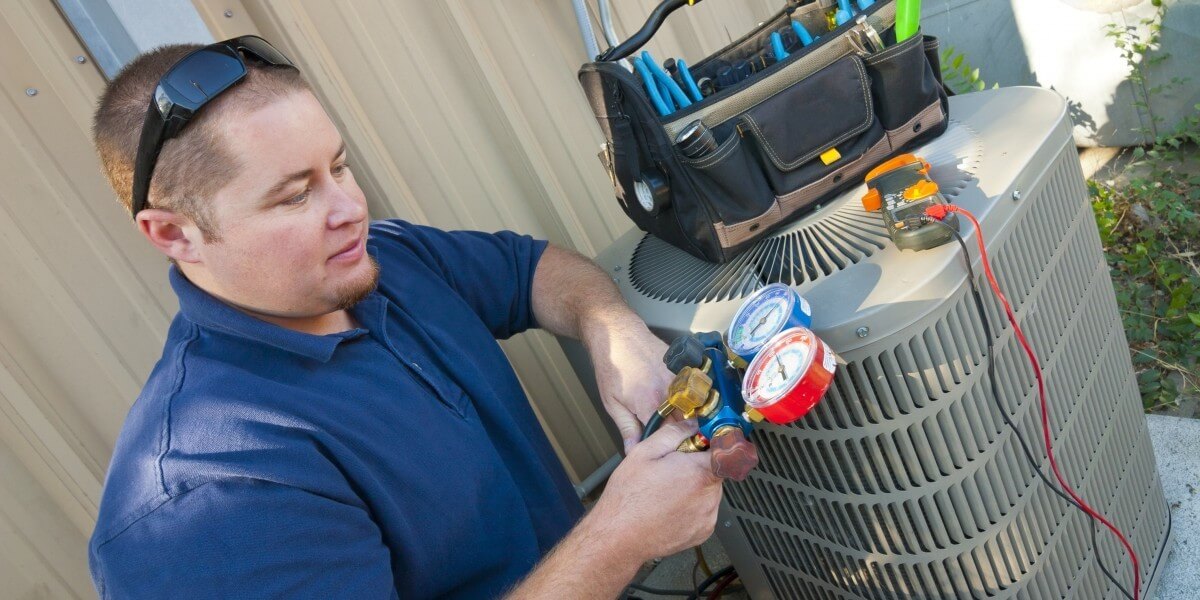 The Environmental Protection Agency (EPA) is tasked with enforcing regulations in regards to our environment and the protection of our ozone layer. For technicians working with refrigerants, the EPA requires certification in order to properly and safely handle these materials. Improper use of HVAC equipment under pressure can result in injury or damage to the environment, which is why technicians must achieve their EPA 608 certification before maintaining, servicing, repairing, or disposing of refrigerant-containing equipment.
In order to be ready for your EPA test, it helps to understand what topics will be covered for each certification type. Mainstream Engineering Corporation and EPATest.com are here to provide complete support and EPA certification services, relying on our resources and proctors to help technicians get a hand up in this dynamic industry. We offer a range of EPA certificates, including EPA 608.Whereas our last blog covered the core section of Section 608, today's post will look more into the specific types of equipment to be worked on. Keep reading to learn more, and be sure to download our study guide to begin preparing for your EPA 608 exam.
Type 1 – Small Appliances
Technicians tasked with working with five pounds of refrigerant or less can opt for their Type I Certification. This section of the test focuses specifically on what counts as a small appliance, the proper recovery percentage, and evacuation techniques. Technicians can be quizzed on content ranging from static concerns to recovery methods, equipment use, HFC substitutions, and more. You can, for example, rely on your charging cylinder to safely store the refrigerant during service until the refrigerant is placed back into the system.
Type 1 is an open-book exam, but we still recommend familiarizing yourself with what a small appliance is and how to properly identify the refrigerant you are working with. Proper use of access valves when the compressor is not working is also important!
Type 2 – High-Pressure
With high-pressure appliances, technicians will need to keep a closer eye on leak detection to ensure there is no leakage before charging the equipment. This part of the test covers recovery techniques and requirements, leak repair requirements, general safety and handling, and refrigeration components. Technicians should also be able to identify how to properly service high-pressure appliances while minimizing leaks or emissions.
Vehicles such as buses, trains, and off-road equipment may rely on cooling systems utilizing high-pressure refrigerants, meaning that an MVAC Section 609 certification (for most vehicle cooling systems) will not suffice. A Section 608 Type II (or universal) certification is required for operating on refrigerants such as R-22, R-407C, or R-410A.

Type 3 – Low-Pressure
For those working with low-pressure cooling systems, EPA 608 Type III will seem very similar to the Type 2 test. The structure of each test covers the same components, but keep in mind that low-pressure systems may operate much differently than high-pressure systems. Technicians will need to focus on leak detection and pressurization tests to ensure that they are performing the best service. The test will also cover information regarding "major" and "non-major" repairs, as well as the difference of recovery and recycling equipment before/after November 15, 1993.
Before you take this section of the EPA 608 exam, be sure to brush up on proper recharging techniques and evacuation requirements. Our study guide provides a breakdown of safe handling and effective recovery.
Achieve Your Universal Certification
Once you successfully pass the 25-question tests for each section (Core, Type I, Type II, and Type III), you will be awarded a Universal Certification. This is the recommended route for technicians, as it provides a broad range of knowledge and is often preferred versus taking EPA tests individually. Mainstream Engineering Corporation offers the training and resources to help you achieve your EPA 608 certification, including 100 test questions to complete all four sections.
Get Started Today
Industry professionals have long relied on Mainstream Engineering and EPATest.com to provide materials, support, and testing services. Our EPA certification services are available online and in person to help you grow your skill-set as a technician and pave the way for bigger job opportunities.
Browse our EPA certifications for Section 608, 609, R-410A, IAQ, Green HVAC/R, and more, and feel free to contact us if you have any questions. You can also browse our shop for EPA certificates, patches, and stickers.