Discussing EPA Changes in 2020 and Leak Rate Thresholds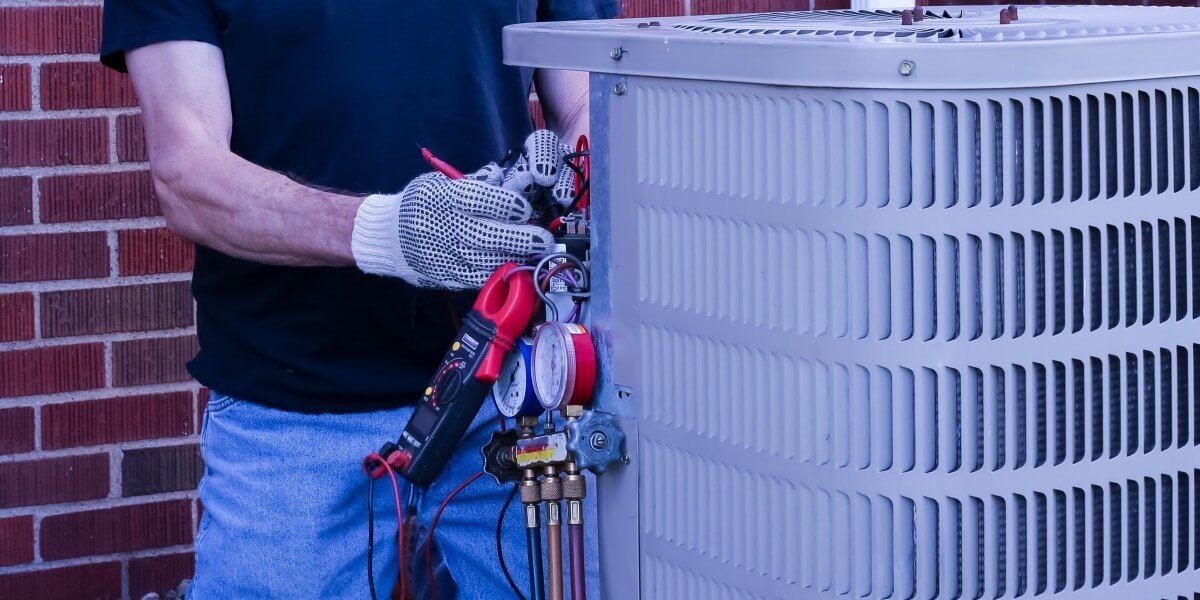 The Environmental Protection Agency (EPA) is tasked with updating and regulating the use and servicing of refrigerants to provide protection for our ozone layer and the environment. When it comes to regulations such as EPA 608, businesses and HVAC/R technicians must stay compliant. With recent changes in 2020, you as a technician must achieve proper EPA certification to provide service, as well as deliver updated information to best help your customers.
Mainstream Engineering Corporation and EPATest.com provide complete instruction and insight when it comes to EPA 608 and 609 regulations. We offer resources such as free training software to help you prepare for your exam, as well as online and in-person testing to help you achieve certifications in Indoor Air Quality, R-410A, Green HVAC/R, and more.
Keep reading for a quick update to the EPA 608 2020 regulations. Then sign up with Mainstream Engineering so you can take your EPA test online.
Leak Rate Thresholds
To improve our ozone and the environment, the EPA has lowered its threshold for acceptable leak rates, which only includes ozone-depleting elements such as CFCs and HCFCs. The EPA's recent updates include a revision stating non-ozone-depleting substances such as HFCs and HFOs are no longer subject to leak tests, repairs, and inspections.
Any rate exceeding the following numbers requires action and follow-up by both the owner and HVAC technician to ensure proper services succeeded in reducing leakage. Recent EPA changes include the following based on your type of system:
Comfort cooling systems

— Down from 15% to 10%

Commercial refrigeration

— Down from 35% to 20%

Industrial refrigeration

— Down from 35% to 30%
As you can see, commercial refrigeration is required to adhere to the biggest leak rate reduction, nearly halving their current leak rates. Commercial institutions also tend to have the most refrigeration systems larger than 50 pounds.
Effort Tracking to Minimize Leaks
Owners and operators are tasked with calculating the leak rate each time an ozone-depleting refrigerant is added to an appliance, unless it meets an exclusion such as a retrofit or new appliance. The EPA requires owners to self-report if they exceed the threshold limits mentioned previously. You are tasked with tracking all efforts related to the system's leak rate, as well as the leak rate in accordance with all work done. The EPA requires this report by March 1 of the following year.
Annual or Quarterly Follow-Up Inspections
Based on the size of their system, operators must abide by quarterly or annual inspections to verify the proper actions have been taken and the equipment is properly maintained to achieve a lower leak rate. This process should only be completed after the proper services are completed and the system shows an appropriate leak rate. If the system you are working on uses 50 to 500 pounds of refrigerant, annual inspections are required. After you verify the system in question has stayed below the leak rate for a full calendar year, future inspections are be required.

Other EPA 608 Regulations Still Apply!
When it comes to working with HFCs and HFOs, HVAC/R technicians to remember that recent EPA 608 changes in 2020 do not override or rescind other regulations in accordance with non-exempt substitute refrigerants, including:
Proper evacuation techniques

Safe disposal requirements

Restriction of refrigerant sales and services to certified individuals

Current reclamation standards

Required equipment for recovery
Take Your EPA Test Today!
Mainstream Engineering Corporation and EPATest.com are proud to offer industry-leading resources and professional support to help HVAC technicians achieve their EPA certifications and complete work in a safe, environmentally responsible manner. Utilize our study guide to learn more about all relevant EPA 608 regulations, take the practice test, and be sure to sign up to take your exam online.
Have questions? Contact us online for assistance!