Disclaimer: When taken as an open-book exam the core test cannot be used to get your EPA Section 608 Universal Certification. You need to repeat the core test in a proctored environment to obtain the Type II, III, or Universal Certification. Our EPA Section 608 Universal Test is now available online. Click HERE for more information.
EPA Section 608 Type I certification includes proper recovery techniques and industry requirements allowing individuals to work on small appliances with five pounds or less of refrigerant.
---

EPA Section 608 Technician Certification
Type I Certification – Can only work on small appliances (5lbs or less of refrigerant)
Mainstream offers free study materials for Type I open-book certification online: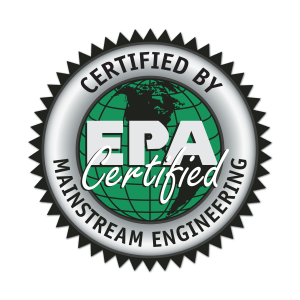 For technicians using the Type I open-book format only, the exam is open-book, but the passing grade is 84% (per section) instead of 72% (per section) and the core questions must be repeated in a proctored environment if other certifications are later desired. We suggest the closed-book exam. Click here to find out more about how to obtain your Universal Certification.
Mainstream is approved by the EPA as a certifying agency for Section 608 Type I, II, III, and Universal exams and Section 609 Motor Vehicle A/C certification.
Have Questions?
Mainstream Engineering Corporation (at EPATest.com) is here to provide complete testing services and support for technicians seeking their EPA 608 certification in addition to certification programs. If you have questions or want to know more about our program, contact us online.