The Value of PM Technician Certification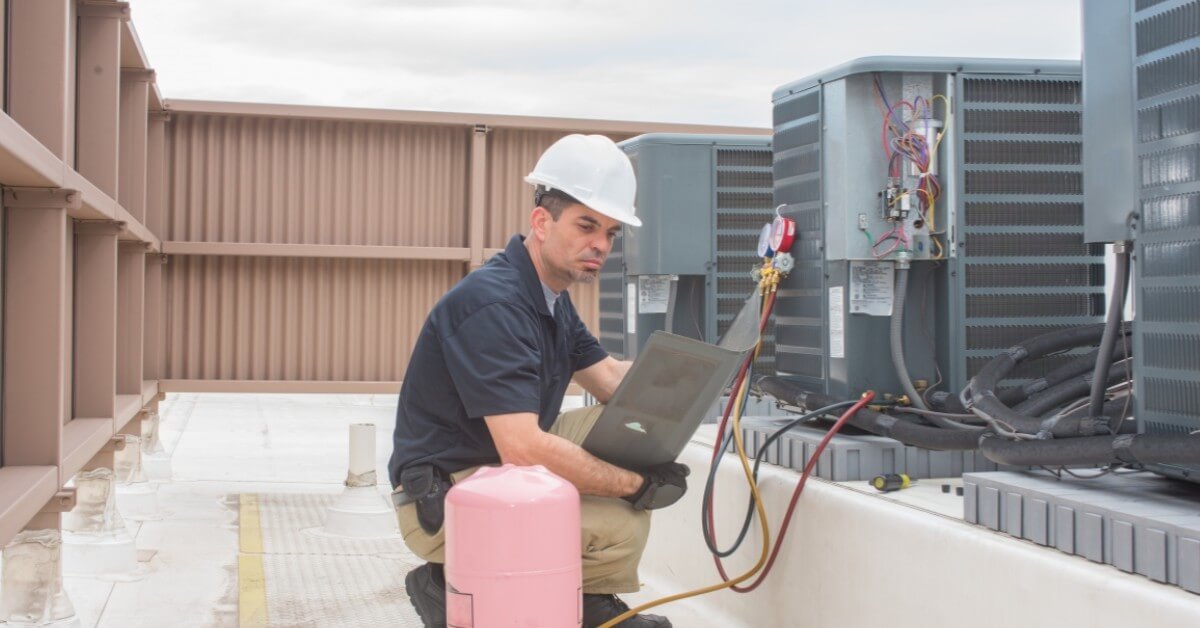 Perhaps you spent weeks studying for your Environmental Protection Agency (EPA) Section 608 Certification exam. You worked hard studying for the test, and finally passed the exam with flying colors, but what is there for you to do next? At Mainstream Engineering, we have the answer.
The first step most people take after obtaining their EPA Section 608 Certification is beginning a career as a professional heating, ventilation, air conditioning, and refrigerant (HVAC/R) technician. While this is a great next step, you may also choose to put yourself further ahead of the competition with more training, certification, and skill acquisition. In today's blog, we will discuss the preventative maintenance (PM) technician certification from Mainstream and how it can help you advance your career.

What is a PM Technician?
When you have a piece of equipment that demonstrates some problems, whether it is a computer, a car, or something else, you will probably enlist a professional to fix the problem. If the professional fails to discover the underlying problem, you can end up returning time and time again to have the same part replaced or the same symptoms patched. This costs you more money than fixing the original problem in the first place would have, and it can be extremely frustrating.
Hopefully, you have never experienced this scenario. If you have, then you know how serious it can be. Unfortunately, this scenario often plays out in the HVAC/R industry.
Many HVAC/R technicians know how to fix symptoms of problems, but do not know how to fix the problems themselves. This is where becoming a PM technician can be beneficial. As a PM technician, you are able to assess symptoms of air conditioning and refrigeration problems in order to discover the best solution for the actual underlying issue.
PM technicians take measures to ensure that a piece of equipment does not fail when it is needed most. They provide maintenance to keep problems from occurring and fix underlying issues when they do arise. Enlisting the care of a PM technician is like changing oil in a car; it keeps equipment functioning properly and a PM technician can help equipment owners avoid costly failures.
Ultimately, PM technicians can save equipment owners time, money, and headaches. They are able to care for the longevity of equipment in ways less knowledgeable technicians can't. Instead of relying on quick fixes and patches, PM technicians apply their knowledge to make HVAC/R equipment work as best as it can for as long as it can.
The Purpose of PM Technician Certification
Now, you may be wondering why you should become a certified PM technician. You have learned about refrigerants to pass your EPA Section 608 exam. Isn't that enough to be a good HVAC/R professional?
Attaining EPA Section 608 Certification is a great first step to becoming an excellent HVAC/R technician, and it is required to purchase refrigerants in the United States. That said, it is not enough to make you an excellent technician. Excellent HVAC/R technicians utilize their vast knowledge and experience to solve problems and help equipment owners save money.
Therefore, an excellent HVAC/R technician takes every chance they get to improve their skills and expand their knowledge of equipment and the industry. Following EPA Section 608 Certification, attaining PM technician certification is a great next step. Doing so allows you to build on your knowledge and provide your customers with the best services possible.
PM technicians certified by Mainstream Engineering learn the latest techniques in preventative maintenance for HVAC/R equipment. They are able to diagnose problems, apply repairs to fix those problems, and perform services to keep further problems from occurring. Becoming a PM technician helps you become the best HVAC/R technician you can be.
Choose Mainstream for Your Certification
If you are ready to take the next step in your professional career and become a certified PM technician, then choose Mainstream Engineering. The PM technician certification exam consists of 25 questions and is available to all 608-certified technicians. Mainstream offers a free online study manual, as well as blogs featuring general study tips for all of our certification exams.
Remember to show off your certification after your exam, too! Showing off your certification through Mainstream Engineering puts your professional skills on display for your customers to see. Obtaining your PM technician certification is an easy way to advance your career. Please feel free to contact us if you have any questions about certification.