Highlighting the Core Section of Your EPA 608 Certification Exam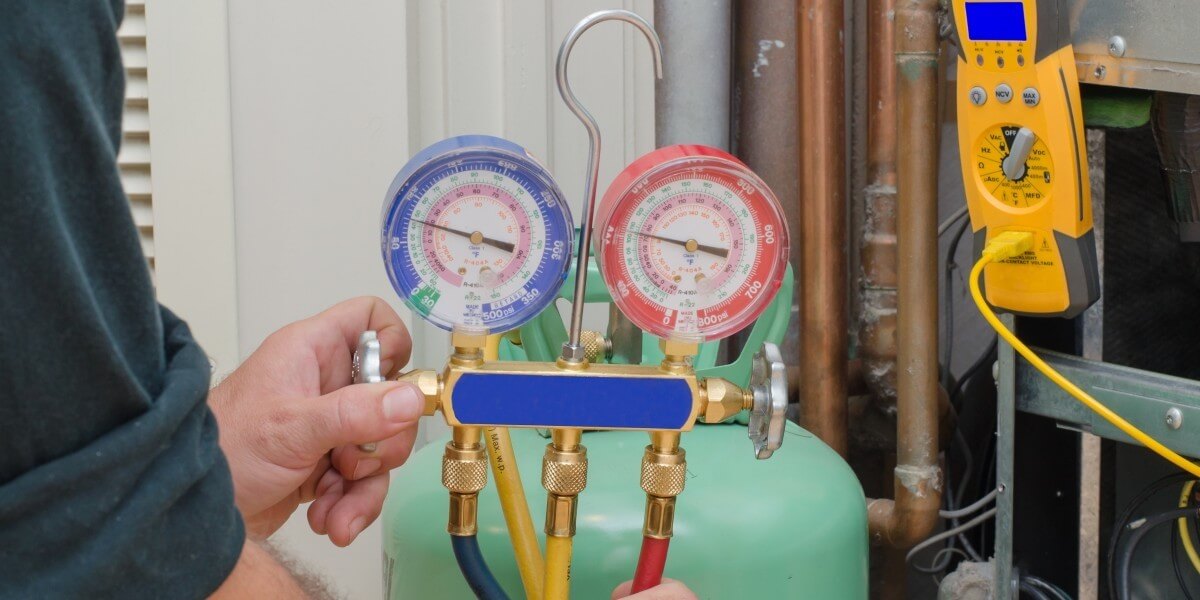 In order to work with HVAC systems and refrigerants, technicians must undergo proper testing and earn their EPA certification to safely and effectively service and dispose of applicable products. Technicians planning to work with refrigerants will need to undergo EPA 608 certification testing and pass the exam to achieve their certification. Depending on the type of work you cover, you may need to earn multiple certification types.
No matter your needs, one key component in passing your 608 exam is solidifying your knowledge of the core section materials. Before you take your EPA 608 test through Mainstream Engineering, it can help to understand the scope and purpose of this core section. Keep reading to learn more about this crucial component in all 608 exams, and be sure to browse our shop to find certification cards, patches, decals, reference manuals, and more!
Preparing for the Core Exam
It's important to remember that passing the core section of your EPA 608 exam will be required to achieve any of the four available certifications. Each certification test will include 25 questions in addition to the 25 core questions. Throughout the core exam section, you will be tested on several subjects related to refrigerants and their hazards. The core section will also focus on the purpose behind this certification process and the need for regulation in this industry.
As with all of our EPA 608 certifications, technicians must correctly answer at least 72% of the questions (84% for open-book) to pass. This EPA exam includes 25 to 100 questions pulled from a pool of roughly 350 possible questions to test for knowledge of EPA regulations and standards. Be sure to check out our free study guide to catch up on the essentials of our EPA testing process, then sign up to take the test online!
What Does the Core Section of My EPA 608 Exam Include?
Clean Air Act — Introduced in 1963 to combat pollution at the national level, the Clean Air Act is updated and enforced by the Environmental Protection Agency.
Montreal Protocol — This international treaty was created specifically to protect our ozone layer.
Ozone depletion — Chlorofluorocarbons (CFCs) and halons (a type of gas) were commonly used in products for decades across the globe. The chemical reaction of these elements with our ozone layer has resulted in ozone depletion. Proper HVAC certification measures are put in place to avoid unnecessary exposure to CFCs and halons.
Section 608 regulations — HVAC technicians tasked with maintaining, servicing, repairing, or disposing of ozone-depleting chemicals must be certified in accordance with EPA 608 regulations. The core section will cover these regulations.
Refrigerant substitutes and oils — Certain substitute refrigerants (such as hydrofluorocarbons, or HFCs) can be deployed in place of traditional substances. It's important to keep in mind that replacement refrigerants will require additional retrofit services, such as new oils and lubricants, to create a proper outcome.
The three Rs of refrigeration — Technicians will be expected to know Recovery, Recycle, and Reclaiming. It is required by law to recover refrigerants in order to protect public health and the health of our environment.
Proper recovery techniques — Regardless of whether you are servicing, repairing, or replacing an air conditioner, it is important to evacuate all existing refrigerant into an approved recovery cylinder. 
Complete evacuation and dehydration — Moisture inside a refrigerant system is often the cause of a majority of complaints received by HVAC technicians. In order to prevent freeze-ups and other future problems, you will need to know how to utilize a correctly sized vacuum pump.
Safety — As with all services, EPA 608 works to generate the safest protocols for technicians servicing and disposing of refrigerants. 

Looking for a Universal Certification?
One effective way to maximize your safety and skills as an HVAC technician is to achieve your Universal Certification for EPA 608. This accreditation is available to applicants who have successfully completed all three certification programs. You can sign up to take the 100-question universal test to achieve all of your certifications in one go. If you'd like, you can find a local HVAC distributor to arrange for you to take the test at their location. Keep in mind that the test must be proctored by an individual designated by Mainstream Engineering.
How Does the EPA 608 Test Work?
Once you complete the multiple-choice exam, the test distributor will mail the test to Mainstream Engineering for grading. Once we receive the test, we will grade it within two business days. The results of your test will be available online the day it is graded, and the physical results will be mailed to you.
Have Questions?
Mainstream Engineering and EPATest.com are here to provide EPA-approved certification tests for Section 608 Type I, II, III, and Universal. We also offer online education and testing for other programs such as EPA 609, which focuses on air conditioners in motor vehicles. Feel free to contact us online for assistance and more information!