Our EPA Certification Firm Highlights Our Offered Certification Programs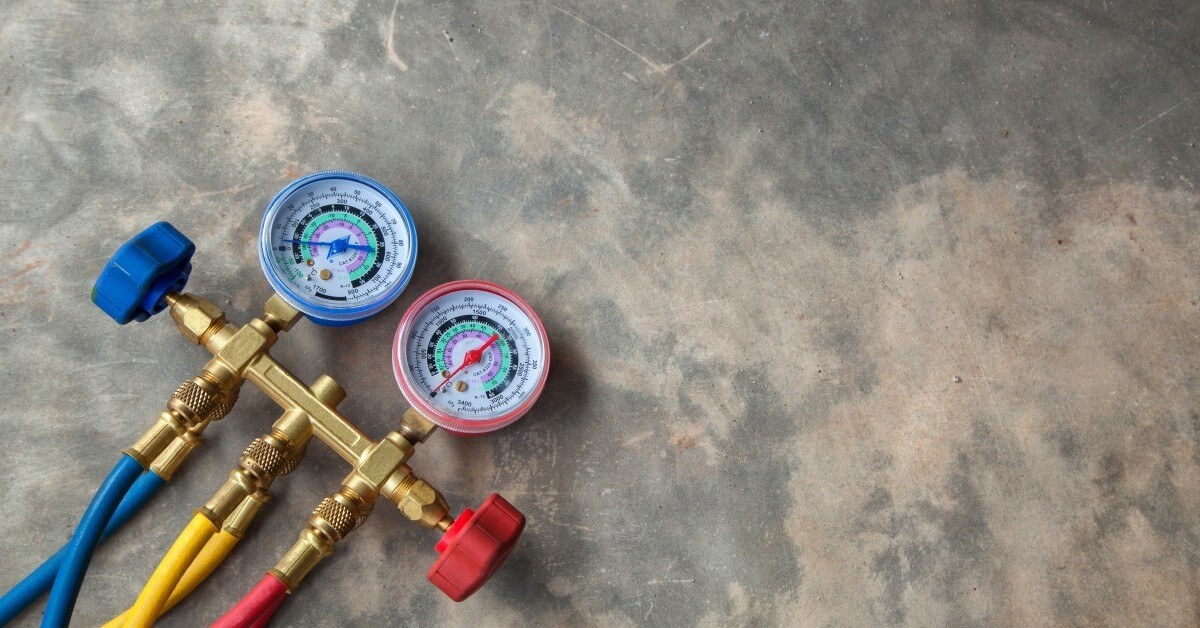 In order to work with refrigerants, all professionals are mandated by the Environmental Protection Agency (EPA) to be certified for the job. If you plan on servicing air conditioning or refrigeration systems, it is necessary to achieve your certification before you can do so. EPA testing can become an intensive process, which is why our company is proud to be your number-one source for EPA certifications!
Mainstream Engineering Corporation has awarded nearly 600,000 certifications since 1994, and we're confident that we can help you or your company achieve the right results to keep your business thriving. Convenience, professionalism, and efficiency are why we are the top resource for EPA certifications, and we'll be happy to get started with you.
Today, we'll highlight a few of our certification programs, as well as the value of utilizing our resources. Contact us today with any questions, and be sure to ask how we can help!

EPA 608
The Federal Clean Air Act requires all individuals who plan to maintain, repair, service, or dispose of refrigerant systems and equipment. Through our website, EPATest.com, Mainstream Engineering Corporation is able to provide study manuals, training software, and the certification test itself.
Type I Certification, for small appliances holding five pounds of refrigerant or less.
Type II Certification, for medium-, high-, and very high-pressure appliances.
Type III Certification, for individuals to work on low-pressure appliances.
Universal Certification, which is an umbrella term for an individual holding the previous three certifications.
Mainstream Engineering offers a simple, convenient way for candidates to achieve their 608 certification. Our comprehensive support and approved materials will help you to become an informed, responsible technician.
EPA 609
Any professional who maintains, repairs, or services motor vehicle air conditioners (MVACs) is required to be certified under EPA 609. Any materials used to cool the compartment of a vehicle qualify under Section 609, also requiring the proper equipment to be used in the work done. Training and certification programs are available that provide the proper amount of education needed to operate the equipment in a safe manner that satisfies all regulatory requirements.
In order to achieve your EPA 609 certification, you will be required to certify with an EPA-approved test proctor. Mainstream Engineering Corporation provides both training and an open-book certification exam to certify that participants understand the dangers of unsafe handling of refrigerants. Check out our EPA certification program here or contact us today for more information!
R-410A Certification
Technically, there is no training requirements for EPA technicians in order to work with R-410A. These pink-colored cylinders are subjected to much higher pressures, yet provide a range of benefits over outdated and ozone-depleting refrigerants. R-410A is comprised of hydrogen, fluorine, and carbon atoms.
Mainstream Engineering Corporation has created an R-410A program for those that have already achieved their EPA 608 certification. Technicians will move beyond installation and repair and take a more in-depth look at material recycling and reclamation. Take your test for $24.95 and receive your wallet-sized certification card from MEC!
HC/HFO Certification
Once technicians receive their EPA 608 certification, they can move on to learn about the safe handling of flammable hydrocarbons and hydrofluoroolefins. Refrigerants that are classified as flammable can present unique risks to technicians, which is why Mainstream Engineering Corporation offers complete resources, including our HC/HFO Certification Manual and open-book exam. Contact us today if you're interested in learning more, and be sure to sign up to certify.
IAQ Certification
Indoor air quality has become a top focus for professionals in the HVAC industry. Studies have shown that poor air quality can lead to a host of health problems for guests and inhabitants. An HVAC certification shows that the technician has the training and education to implement high-quality solutions ranging from services and adjustments to routine cleanings.
Mainstream Engineering can help you achieve your IAQ Certification in order to enhance your skills as an HVAC technician. Be sure to browse our free training software, and sign up today to take your certifications.
PM Tech Certification
As a preventative maintenance technician, you will be tasked with water removal, compressor maintenance, acid and moisture detection with removal services, leak tests, and more. Those that achieve their EPA 608 can move on to read the manual and take an open-book test. The same pricing and availability will apply as the other certifications.
Green HVAC/R Certification
While not required by the EPA for operations, our Green Certification does offer a basic understanding of energy conservation and how to enact improvements in the HVAC field. You can go through the manual to learn about energy-efficient practices, proving to companies that you have the HVAC certifications needed for sustainable success.
Mainstream Engineering Corporation is here to deliver ideal results for any technicians seeking out their EPA Certification. We provide the resources and tests needed to certify with EPA 608 and 609, as well as supplementary programs for added safety and efficiency. Contact us today to learn more, and be sure to check out our menu for the EPA certificates you need!